The Amazon A9.com team is responsible for a huge amount of Amazon.com surface area including the search engine, AMS ads engines, visual search engines, and more.
The important thing to understand is the google SEO strategies are not likely to have a huge benefit compared to our suggested A9 SEO Strategies.
To be super clear, SEO acronym denotes "Search Engine Optimization" as a process for improving your amazon product detail pages so that the search engine is more likely to show products to users with intent.
Even though Amazon/Google search engines are different, the main similarity is obvious, to show results that are likely to be clicked as a valuable link.
Each Amazon title change is also a canonical URL change, which has delayed Google SEO effects.
---
Glossary:
Conversion - Search conversion is the number of clicks divided by the number of searches
SERP - Search Engine Results Page
SRS - Search Engine Results Set
Ranking Factor - an attribute or accumulated piece of data that affects a Result Set
As you might imagine, Amazon and Google are both trying to build the best search engine ever, but Amazon's goals are fairly different from Google's.
"Amazon wants you to click, scan, then Add to Cart."
Its been known that Amazon will utilize every product attribute available as a ranking factor to re-position products in a result-set.
So what does this all mean?
Your goal should be to accurately and quickly provide a user with intent to solve their problem for a given search query.
It is used to describe the process where certain web content gets favored with top ranking position in search engines when people search specific keywords to search for information.
Top Placement on Search Engines always results in increased organic or natural traffic for the page.
The popular search engines include Google, Bing, Yahoo, and DuckDuckGo, but Amazon has become the most competitive search engine in recent years.
Amazon.com has come to challenge the incumbent search engines because its a product specific index, whereas google / bing / yahoo / duckduckgo are generic and also include products.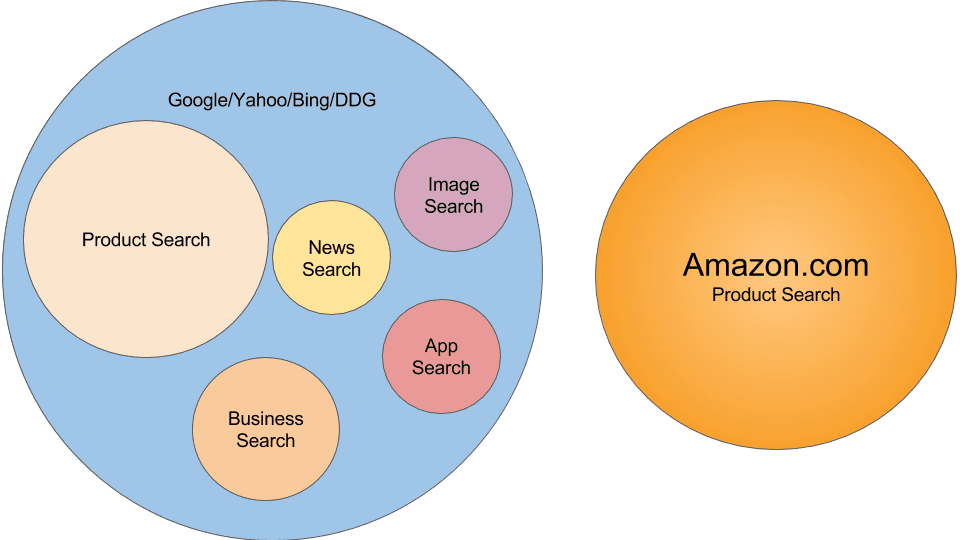 Although the various search engines use different algorithms to rank web pages, SEO experts agreed that search engines mainly consider keywords and links when turning out results.
Amazon is unique because it can focus on PRODUCTS. It can tailor its query engine to focus on product attributes, reviews, and sales history.
for example, Google does not know how well a product sells in a retail walmart store compared to on Amazon.com So how would it know which result to rank higher?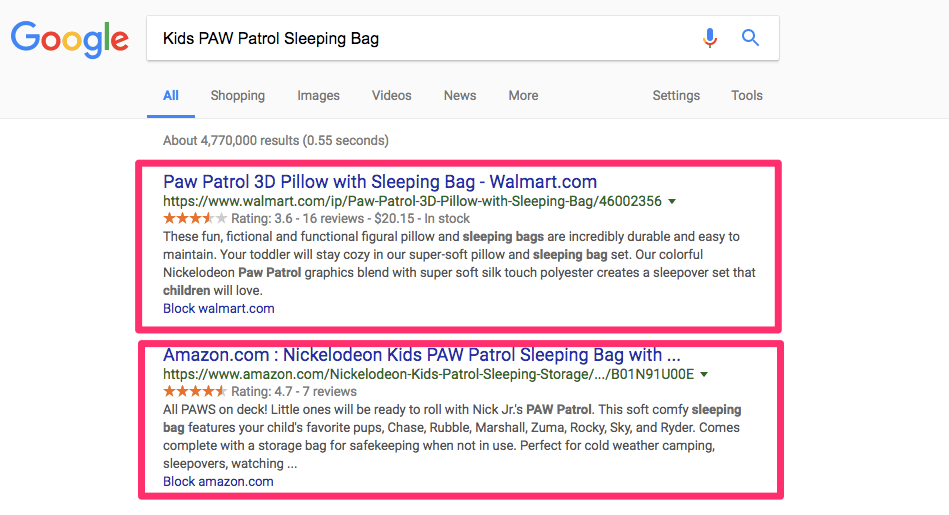 SEO provides the opportunity to have your content seen without paid ads. This is why SEO has continued to be an integral part of the digital marketing strategy.
How Does SEO Work?
Search engines use hundreds of signals in evaluating web page rank, and similar Amazon uses product-specific signals to evaluate product rank with their A9 Algorithmic search Engine.
The methodologies continually evolve because each search engine wants to continually provide better results for a given search.
To rank your product pages on Amazon, you must also continue to refine your approaches, strategies, techniques and tactics.
Broadly, the A9 Search Engine works by analyzing certain things on your product detail page (Onsite SEO) and other amazon-specific signals like review-ranking, sales-ranking, price, etc. (offsite SEO).
How does it happen?
Product Detail Page (Onsite SEO you Control)
Product Detail Page analysis uses all parts of possible product content.
Product Images
Product Title
Product Bullet Points
Product Description
The algorithms target the best composition of relevance to generate results for a search.
It indexes your canonical product description, as well as review content using keyword clusters, but also device specific relevance signals.
For instance, if your specific keyword is "LED Lamp" you can create clusters keywords such as "Office LED Lamp" and "Lamp with LED", and "Efficient LED Lamp for Home" or any other similar varieties.
On mobile phones, users are much more likely to look at images than they are to read through a product description.
Mobile phone users have an expectation for convenience and lower threshold of patience.
For these reasons, Amazon will always rank items higher if they have multiple images.
Offsite SEO (Reviews, Sales History, Fulfillment Lead Time, ETC.)
Basic search engines utilize references your product receives from other online sources to rank your web pages.
Amazon Search Engine utilizes historical customer interactions with your product as signals.
For example if sales are doing very well because a television commercial, Amazon recognizes as a signal and can boost the item for all previous keywords.
Your brand's ability to fulfil is also a potential keyword.
The quality of your offline SEO strategy with reference to your social media presence, on-theme incoming links, non-linking references, among others, would determine if your web pages will be found on the first page.
It should be noted, however, that you don't have absolute control over where your web pages appeared on search engine result as almost half of your SEO outcomes are influenced by elements outside your direct control.